Technology
The accurate manufacturing of its elements, with use of the latest cut, fold, paint, motion mechanisms, and control systems technology raises FFS Series in one of the most evolved and secure bagging machines manufactured in the market.H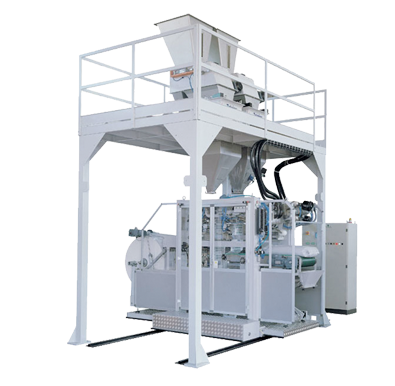 FFS bagging machine
Tubular reel FFS bagging machine
Bagging machine that works from one polyethylene tubular reel.
Suitable for granulated products with good fall.
It can be combined with gravity weighers, belt feed, augers or even gross weight.
The machine can be made totally in stainless steel (INOX).
Available with bag angle welding, bag mouth blowing prior to heat sealing, motorized lift of the reel stand, integrated coding and more.
Models of 600, 900, 1.200 and 1600 bags/hour.