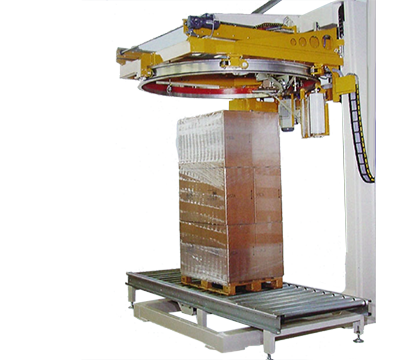 WRAPPER
Automatic wrapper with stretch fil (stretchable)
Wrapper system with pallet and coil turner (hand or ring).
Models for productions from 5 to 120 pallets/hour.
It is possible to put an hermetic cycle with laying of foil on the ceiling from a coil.
Countless optional in pre-stretching of film, narrowing at the base of the pallet, heat sealing, clamping the upper part of the pallet, lifting the pallet and more.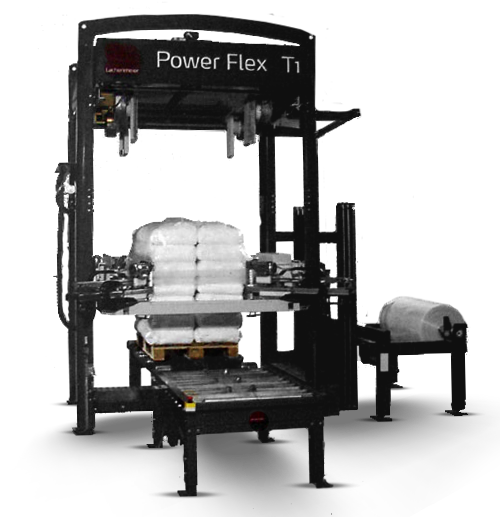 STRETCH HOODS
Stretch hoods
Stretch hood machines from tubular roll of stretch film.
Optimal pallet protection.
ELOCOM installs the machines of the number 1 company in the world in the manufacture of this type of machine.
The Powerflex is the stretch hood that can work with the thinnest films on the market due to its patented system of differential stretching of edges and sides.